SoundMiT 2020 14/15 November Virtual Edition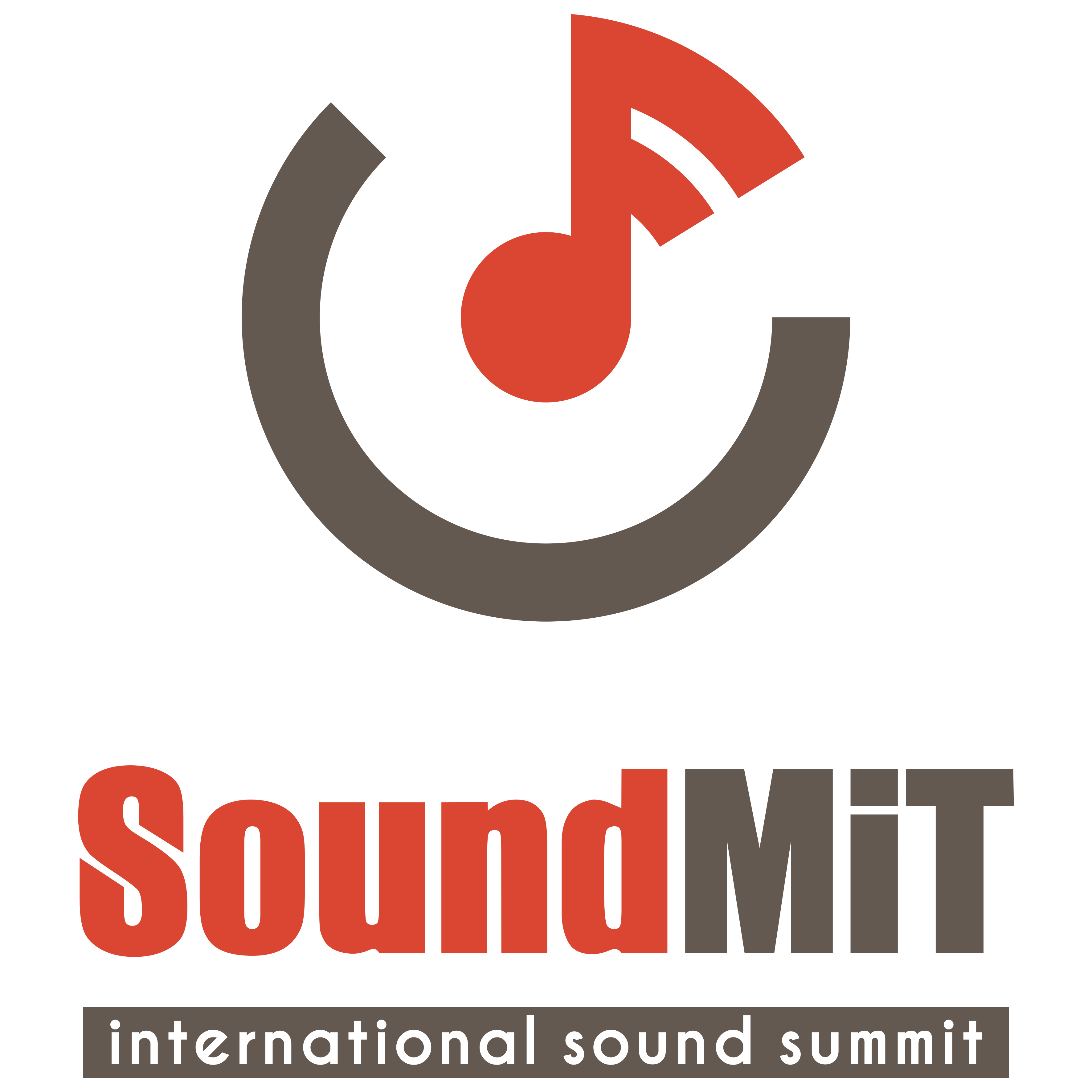 We are part of the SoundMiT 2020 as a exhibitor
we invite you to visit us there on 14/15 of november 2020



Launch of the M700 Eurorack Synthesizer:

The M700 multitimbral polyphonic synthesizer has a power full sound engine. The module is just 12HP (66.62mm) in width.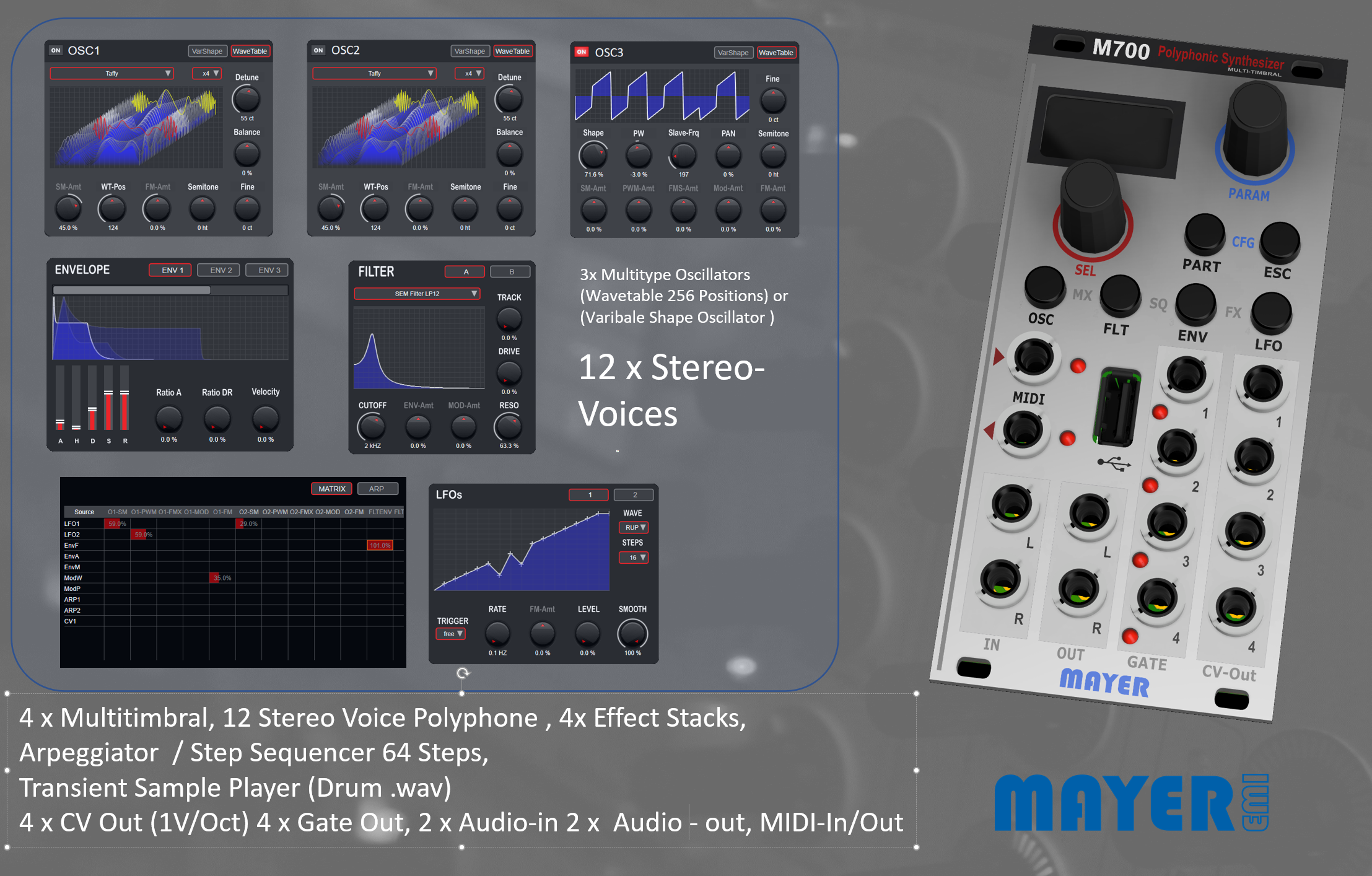 The M700 is supported by a synthEditor (Windows 10 64bit) in a way that the extensive parameter of the M700 can be clearly controlled.

It is important that this software (synthEditor) does not generate any sound by itself. Sound is still generated by the M700 synthesizer module.

In other words, it is like a remote control for the M700. All sound presets and configuration are stored on the M700 module.
For the performance the software is not required.
To control parameters during the performance, a Midi controller may be used.
Selected parameters may bind to such an external MIDI controller via Midi-CC (Midi Learn).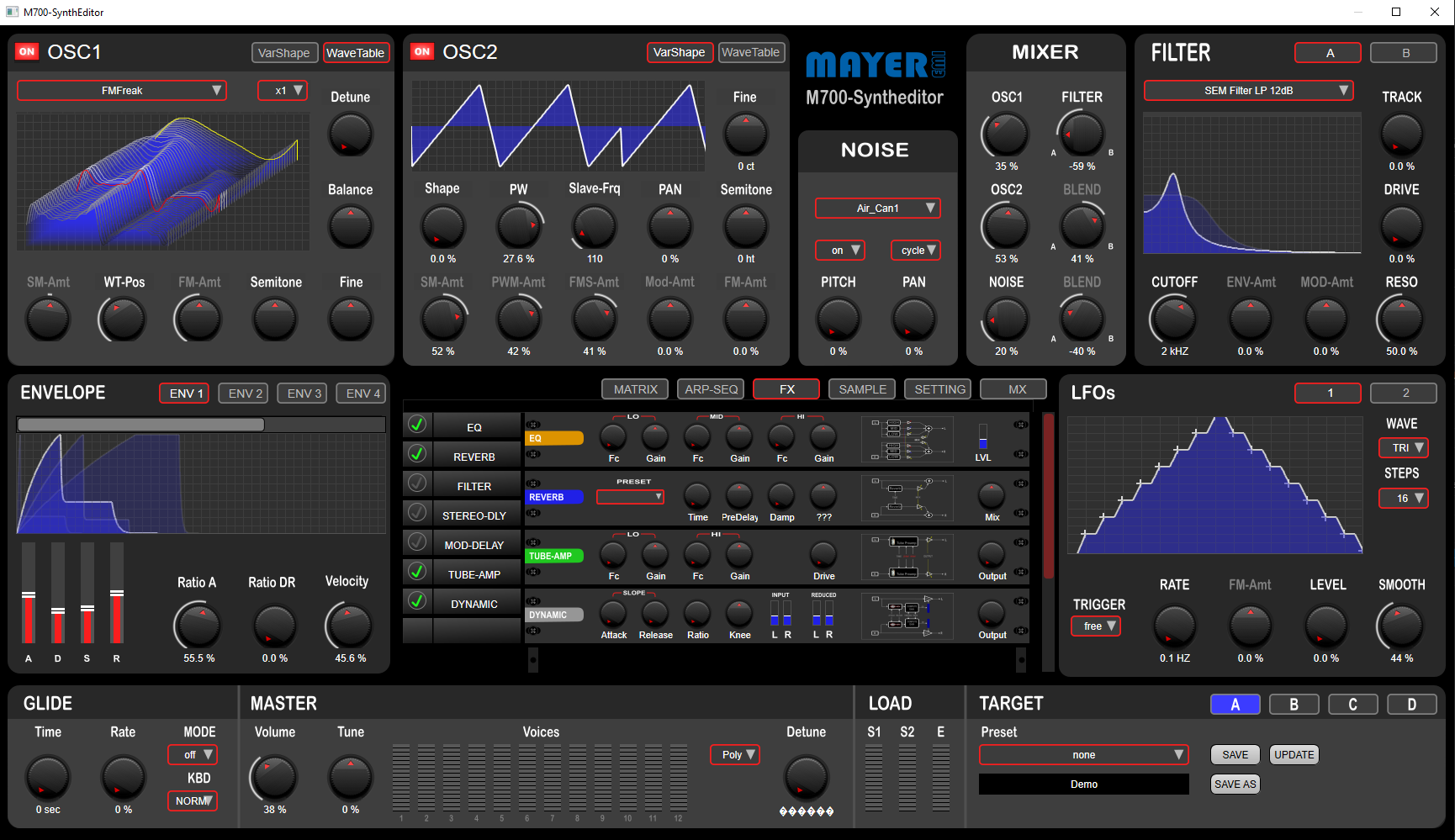 The market launch of the M700 begins with the SoundMit 2020 on 14/15 November. We also like to present

the features of the M700 at the virtual trade fair
Announcement of the M701 Synth Voice Control Module:
The M701 is an extension for the M700 synthesizer. It allows the real time control of voice parameters. It is use full for

interactive sound design as well as live performance. The M701 module generates no sound by itself, this is still accomplished by the
M700 synthesizer module.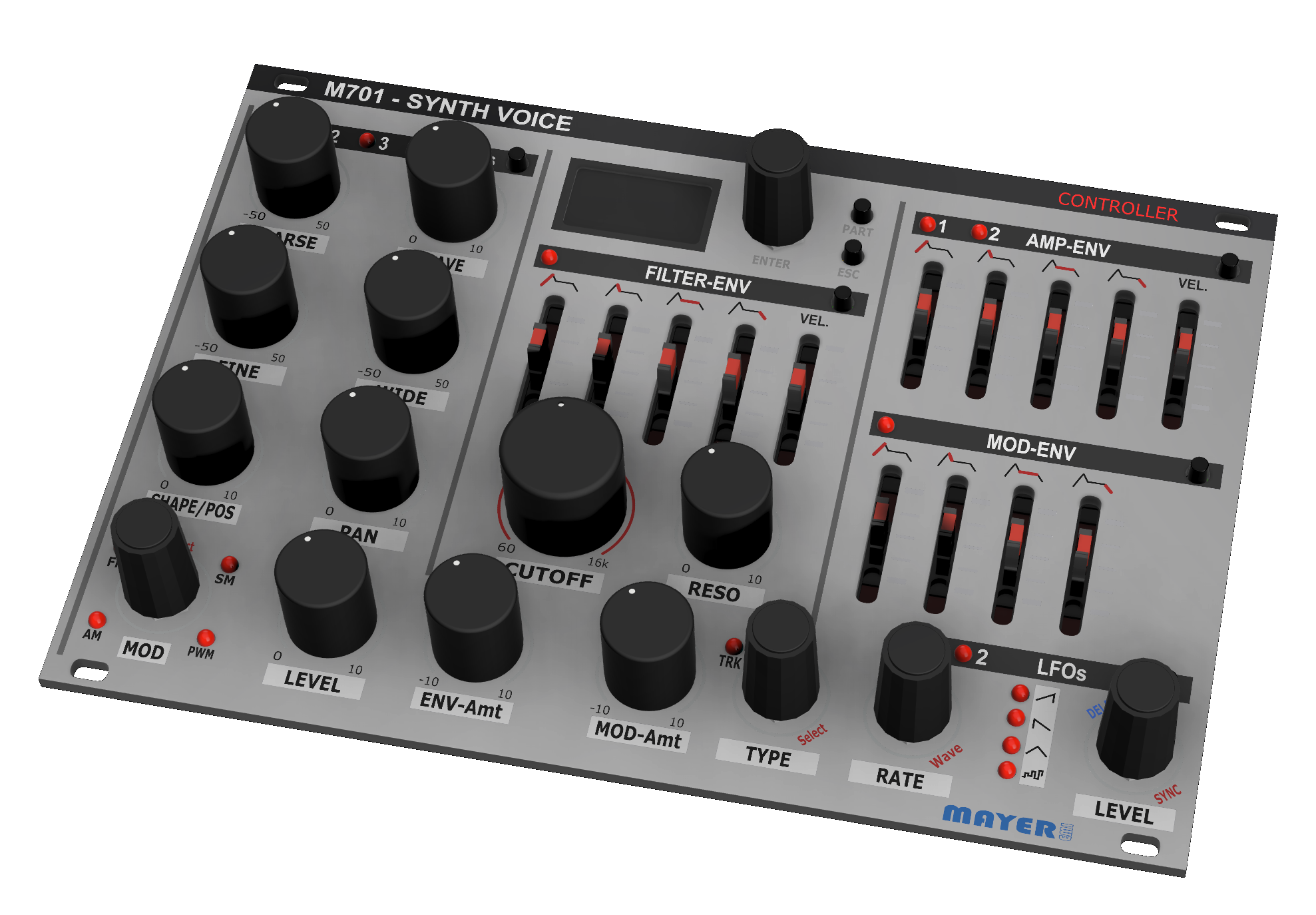 Announcement of the M800-R2 Eurorack Synthesizer:
The M800 Revision 2 is a reworked version of the M800 (previous version) eurorack multitimbral polyphonic synthesizer module.
It is functionally ident with the M800. We have considered all the inputs from users and their experience.
A major goal of the revision 2 was to reduce the price without functional restrictions (see the actual
M800 for functional overview).
M800-Revision 2